WHO ARE WE? – THE STORY OF CIRCLE INTERNATIONAL
Background
Isadora started her company in 1994 and has gone from literally selling toilet paper out of the back of her little Honda Prelude to a widely respected provider to the hospitality industry renowned for their customer service and quality products.
Circle International Trading was started by Isadora Paterson in 1994, during this time there were restrictions on importing and New Zealand companies could not directly import straight from China, because of this Isadora joined up with Beijing Light Importing and Exporting Company and started off as the trade agent for them, selling to New Zealanders on behalf of them. As a trade agent for Beijing light, Isadora began to make strong and lasting relationships with members of the hospitality industry in New Zealand, Isadora took other companies under her wing and began to sell them individual toilet rolls and container loads to one particular New Zealand Company, this company then dissolved and left her with an awful lot of stock that she now had to find a way to sell on quick – because of this she was forced to go directly to the market, at this point in time Isadora was literally selling toilet paper out of the back of her Honda Prelude, she approached many local restaurants who still continue to do business with Isadora today, because of the strong relationships she forms with her customers and the quality of her product and service.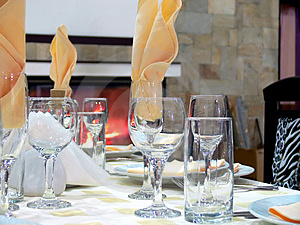 Years later the government changed the rules so that now small companies could buy direct from China, Isadora's customers wanted to continue buying from her so this caused Isadora to go out on her own and begin importing herself. Beijing Light were a big help to Isadora in these early days, they recognized the hard work she had done for them all those past years and rewarded her by helping her to get into the market with some financial, functional and general support. Beijing Light Importing and Exporting Company helped Isadora by awarding her the rights to be the sole distributor of their products in New Zealand, at one point Isadora was importing everything from paper to shoes but the demand caused her to concentrate on just one area. Paper products became her main focus.
The product range expands
Originally CITL was only supplying toilet paper for their customers but eventually as relationships formed and people began to realise the quality of product that Isadora could provide they began asking for more. First came napkins, branded and un-branded and Isadora created her own brand "Lovely Products" of toilet paper rolls and branded and un-branded napkins. Due to changes in relationships in China which are mentioned below Isadora could now bring in Jumbo Rolls and Paper Towels, but her customers still wanted more, this has caused Isadora open a Sundry line for which she is continually improving supplier relationships with local manufactures so that she can satisfy her customers and also support other kiwi businesses at the same time.
After nearly a decade with Beijing Light Isadora's original contacts within the company had moved on so Isadora decided it was time for her to move on too and she made contacts in the Hainan Silk Importing and Exporting Corporation, in 2004 she traveled to meet them in Beijing and became their New Zealand Agent, they then all went to the manufacturing company Asian Pulp and Paper (APP) in Shanghai to market their products in New Zealand. APP appointed Hainan as sole agent in New Zealand who in turn authorized CITL as the New Zealand APP sole distributor in 2005; in 2006 CITL registered APP's product house brad name in New Zealand.
During these times Isadora had her son William Paterson working for her to help sell for one part of the day and then change out of his good clothes and run the delivery shift for the rest of the day. When William decided he would like to see what else was out there in the world Isadora brought on Tony to do the deliveries and then Maria Paterson joined to help support her mother originally with the administration side and has now moved in to filling a more customer service role.
It is clear that Isadora's success has come from the relationships that she has been able to form over the years due to her fantastic personality, never back down spirit and her absolute passion for servicing her customers right by providing a quality product and by seeing a need filling a need.